Bayridge Sushi
6914 3rd Ave, Brooklyn, NY 11209
Order now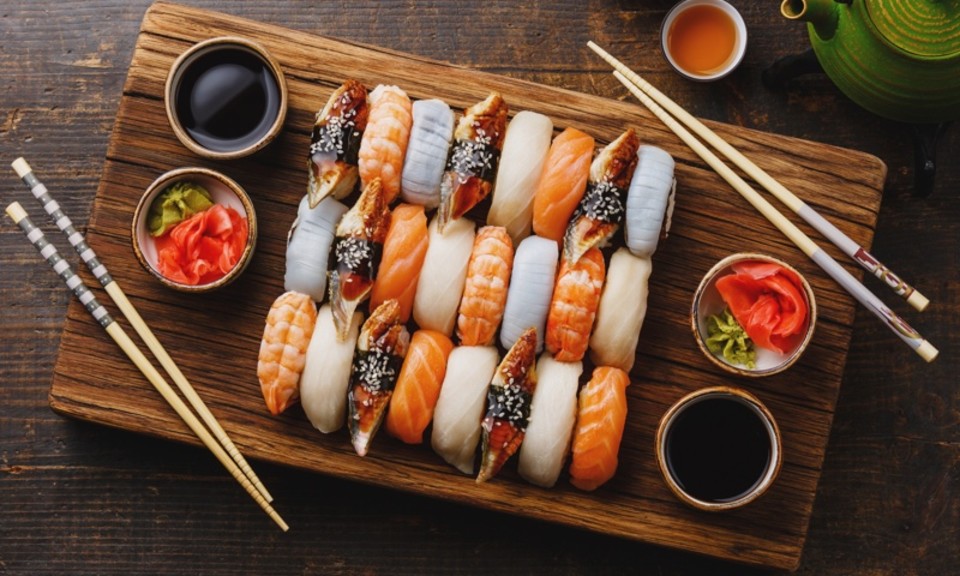 Alex
Great food. I've been going to Bayridge sushi for a few years now. First time having them deliver and the food was good as usual but the one item that was supposed to be hot was on the cold side. Only downside from my one order.
Lena
I actually go to the restaurant frequently the are 5Stars in Sushi for me! but if I don't feel like going I'll GrubHub it. I prefer the actual restaurant but this is perfect for taking out sushi.
Yu Jin
At first it said they didnt start my food for 20 mins so I called and asked and said they got it. And not even 10 mins later they were here. Very fast and the food is absolutely delicious!!!
David
We love BRS! They have great sushi, and dine in or out their quality is always perfect. Always a great experience! Thank you Bay Ridge Sushi.
Justin
Have been a loyal customer for years and I've never been disappointed. Always a great job!
Christina
We were missing an item and called and she said they might not be able to send it for a long time because it was the nyc snowstorm hot mess day. (Wanted to give us a credit) but I insisted it was fine to wait for it and they did finally deliver it. All in all I LOVE BRS and have eaten here for many yrs
Eliza
Best Japanese spot in Bay Ridge. Affordable and always arrives early! Also, the cook on their salmon is always super yummy compared to others. They dont overcook it. The delivery man is also very kind and always smiles. Not everyone smiles in NY anymore. This place is definitely my go-to.
Widad
Consistently fresh and great tasting sushi in Bay Ridge. Love that they really pay attention to special requests/details in orders. Their delivery also comes on time or sometimes even earlier than planned.
Samantha
I love this restaurant. The delivery is always on time, they always have a good attitude and I order almost every week. Definitely my go to restaurant for sushi. The food is always good!! Must try!
Julie
We've been getting from Bay Ridge Sushi since they opened (2010?) and they are wonderful. Delivery is fast, fish is very fresh and we've never had a problem with our order. August 2016
About us
Asian, Dinner, Japanese, Lunch Specials, Sushi
Today

Delivery: 11:30 AM - 9:30 PM

Takeout: 11:30 AM - 9:30 PM

Delivery

Monday:

11:30 AM - 9:30 PM

Tuesday:

11:30 AM - 9:30 PM

Wednesday:

11:30 AM - 9:30 PM

Thursday:

11:30 AM - 9:30 PM

Friday:

11:30 AM - 9:30 PM

Saturday:

11:30 AM - 9:30 PM

Sunday:

11:30 AM - 9:30 PM

Takeout

Monday:

11:30 AM - 9:30 PM

Tuesday:

11:30 AM - 9:30 PM

Wednesday:

11:30 AM - 9:30 PM

Thursday:

11:30 AM - 9:30 PM

Friday:

11:30 AM - 9:30 PM

Saturday:

11:30 AM - 9:30 PM

Sunday:

11:30 AM - 9:30 PM